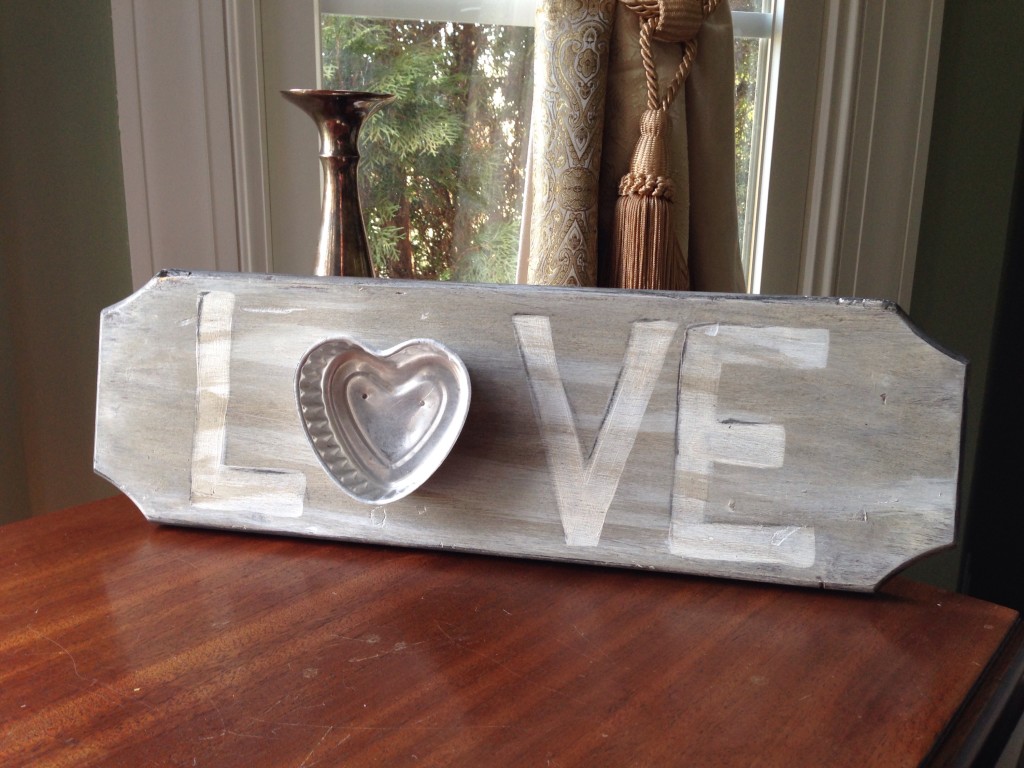 I was so excited to test out my samples of Heirloom Traditions chalk type paints that I will be carrying in my store so I went to town painting every type of surface possible – glass, ceramic, unfinished wood, metal, and then this…a smooth, lacquered, shiny wood plaque. I figure if the paint will cover shiny wood with no sanding or prep whatsoever, it will cover anything! I love the beachy, weathered wood look and it's so easy to achieve with these paints!
I went about my experiment layering and distressing A la Mode (pure white) and Black Bean (steely black) until I was happy with the washed and worn finish. I finished with a light coat of Dark Umber soft wax (dark brown) which helped even more achieve a beachy, worn wood look. I loved how the finish turned out so much, I couldn't resist finishing this experiment up with a vintage heart mold and hand painting letters to make this LOVE sign.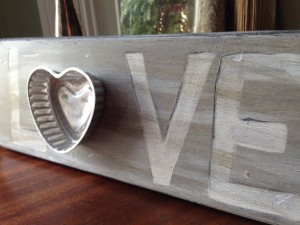 I am a retailer for Heirloom Traditions Paint. The links above will direct you to my affiliate account, but other than that I am not being compensated by Heirloom Traditions for writing this post, just sharing what I love to do! Thanks for stopping by!